Selecting your major
If you don't see the exact name of your major during sign up, that's OK. Try to pick the option that best fits your course of study, and if you can't find one, you can select Undecided for now. Additionally, please feel free to contact us and let us know what major you were searching for so we can provide further guidance and explore adding it to our list.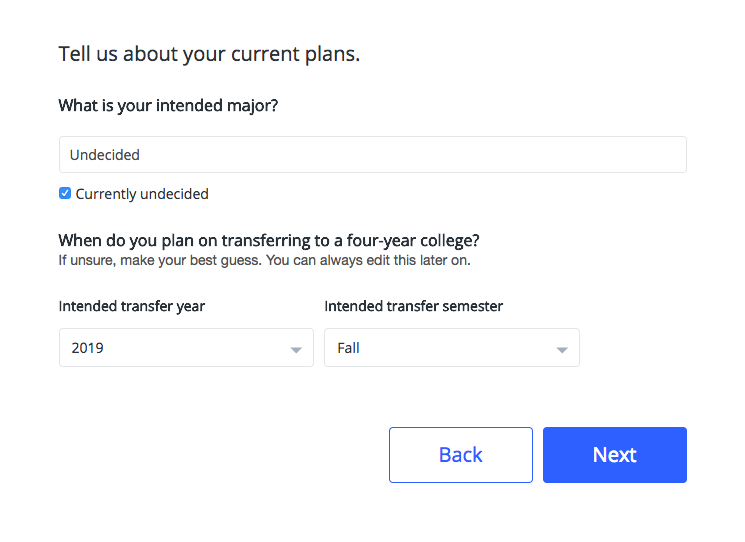 Editing your major
To edit or update your major, you can click the pencil icon on your Portfolio. From there, you can type in your major in the "Intended Major" section.