You can earn micro-scholarships for events held by participating college partners.
How do I add a college event to my Portfolio?
Simply go to the "College Readiness" section at the bottom of your Portfolio, and from the events carousel, select the event you attended. If you do not see the event there, select "Other College Event" and "Add to Portfolio".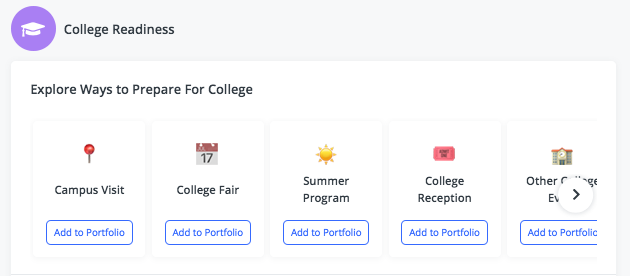 You'll be prompted for basic information - the date of the event, the college, and the type of event. The options for "type of event" are set entirely by the college. For example, they might specifically list "summer program, virtual tour," etc.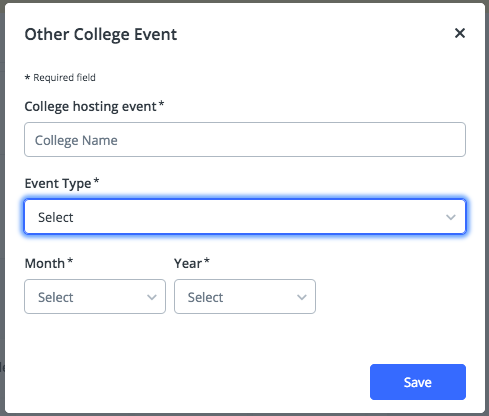 Can I enter an event for a college that isn't partnered with RaiseMe?
You CAN enter college events for a college even if they are not a partner of ours. Micro-scholarships are dollars from our college partners, and some of them want to offer additional money for students showing extra interest in their school. However, you will not be able to earn micro-scholarships from that event unless that college:
Is a partner or becomes a partner
Decides to offer micro-scholarships for that type of event (summer camp, college fair, etc.)
You cannot earn money from College A for an event at College B.
I attended a large college fair - does that count?
Currently, no micro-scholarships are offered for attending general college fairs with many schools in attendance. However, if you met with a RaiseMe partner college at a large College Fair, you can log that meeting with the school.